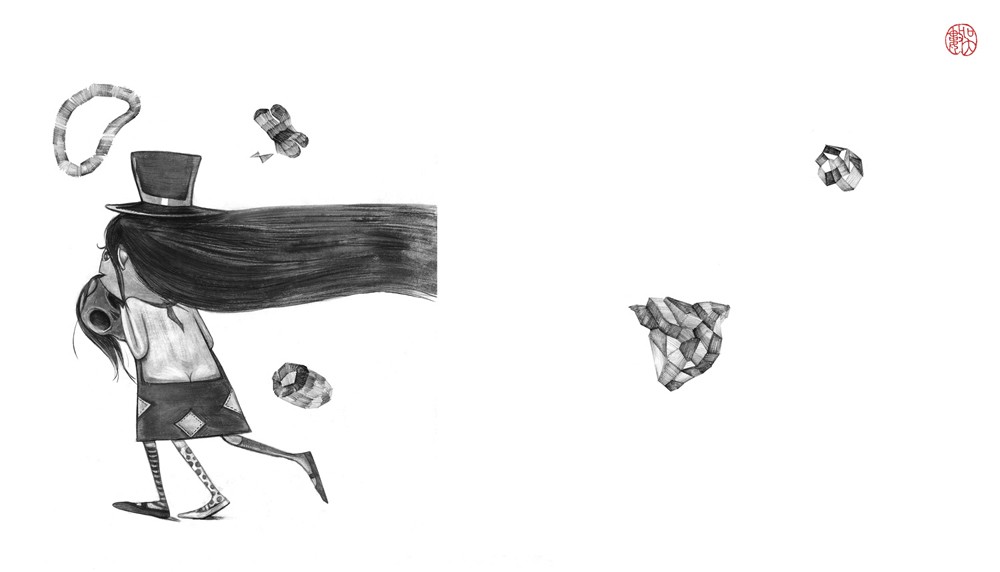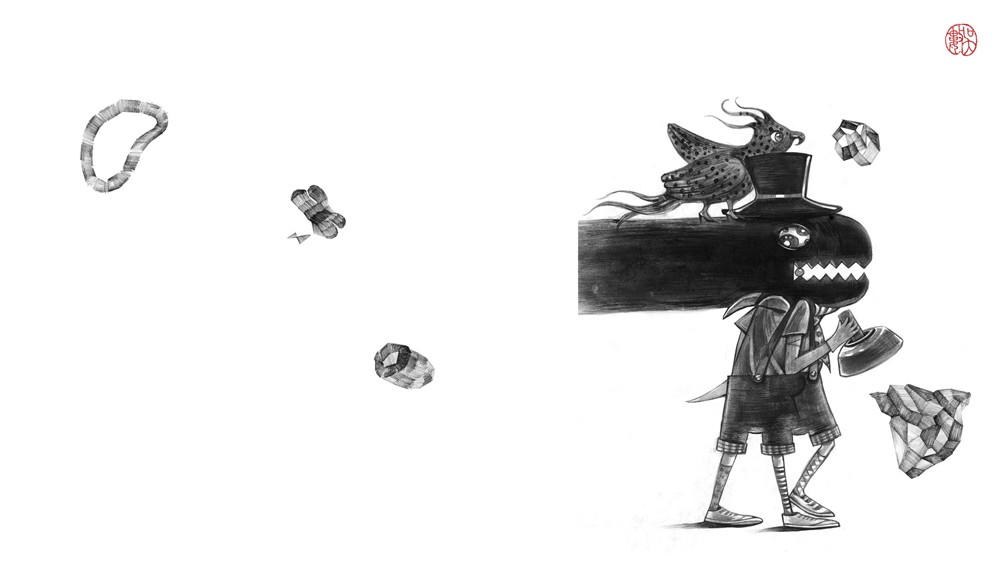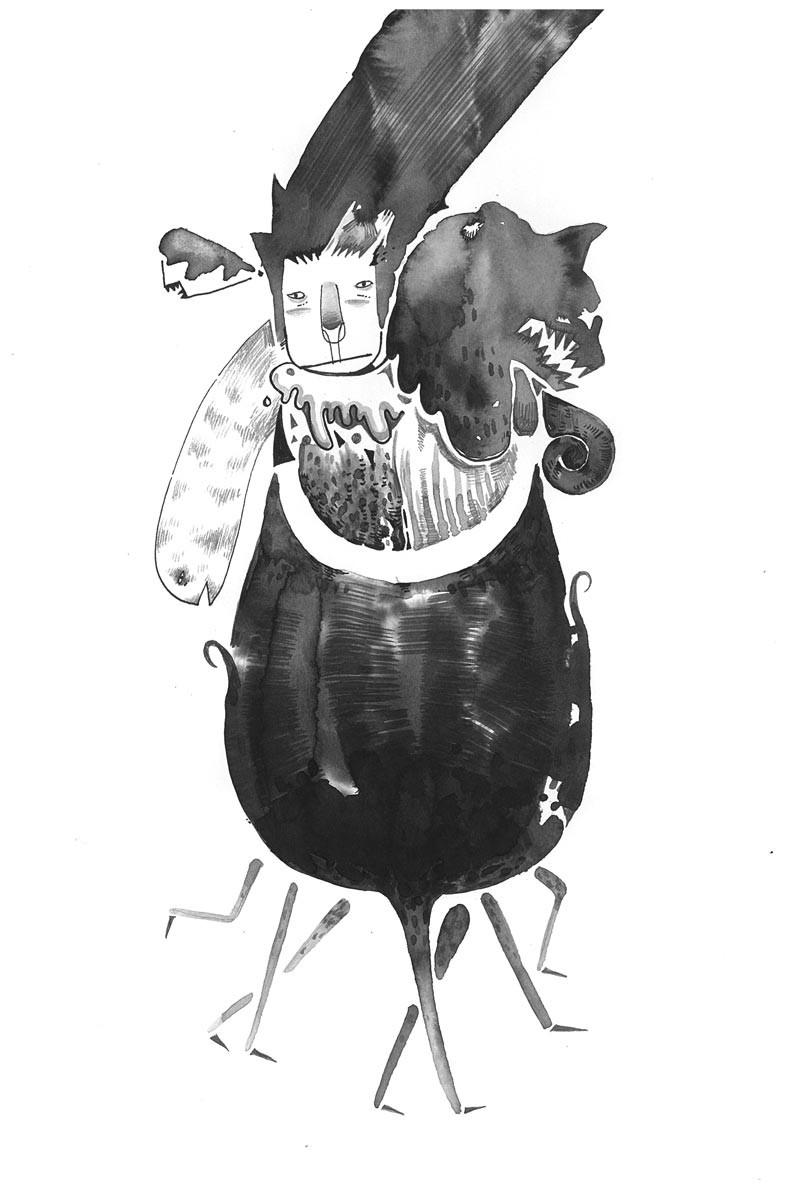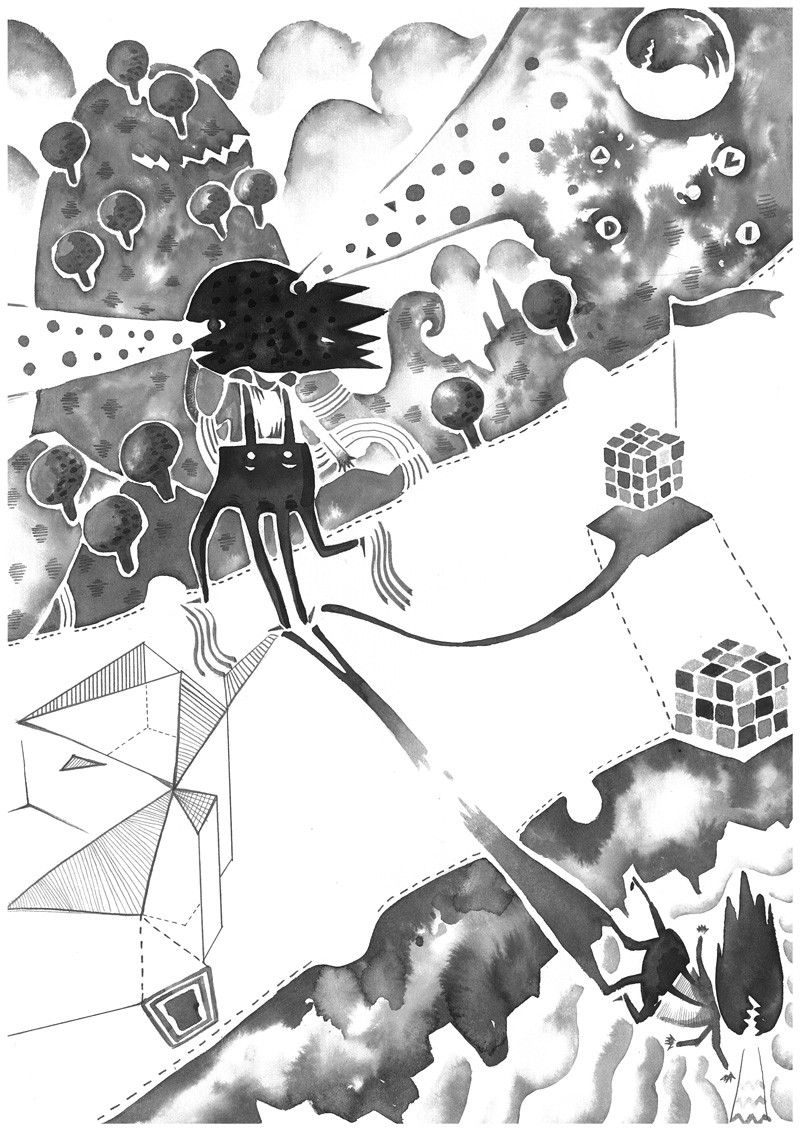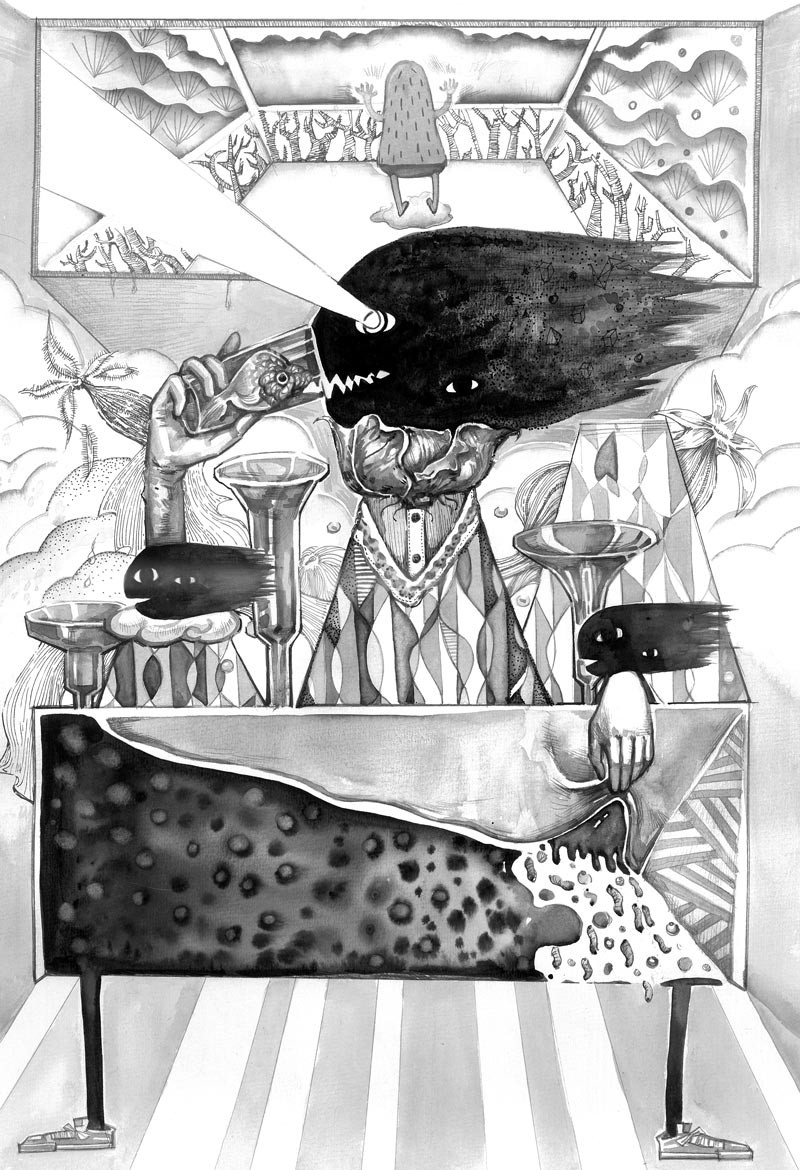 Diary of Dreams (2012)
Since 2011, I've recorded my dreams with black-and-white ink paintings.
Some of these dreams are happy, some are sad, and I document them all in visual codes.
This is like a locked diary. Everyone can see the cover.
But only I understand the represented meaning of every detail.